Every woman must have at least one bag she can carry to the office, PTA, shopping sprees, and to pick up groceries. But how does one find a bag that can sustain so much hard work? How can you find a design and size that can fit so many roles? What is the truly versatile bag for the modern dynamic woman?
Why are the tote bags the king of all bags?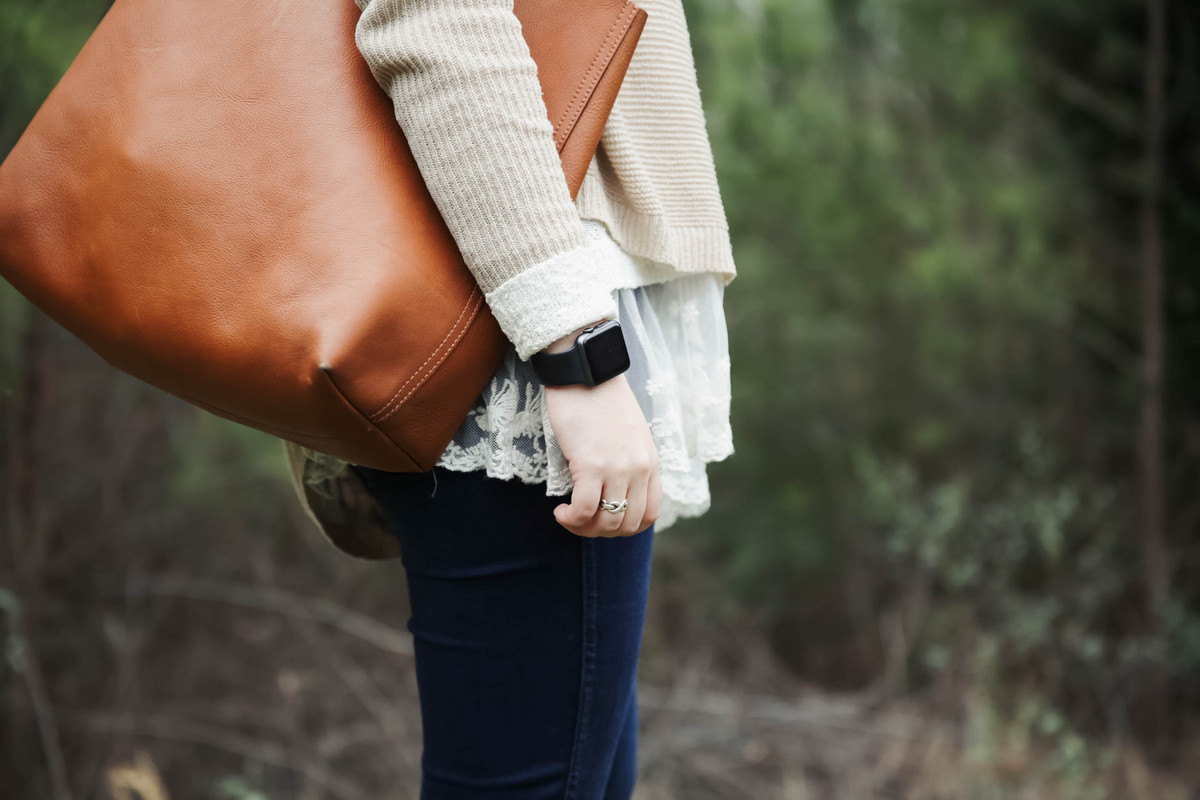 According to designers, only the tote bag has the capacity to be that versatile and sturdy. If you are looking for a bag that will accompany you to every office conference, tour, and vacation, then the tote should be your first choice. The sheer variety of materials and the different new styles of the new tote bags make them every woman's best friend. The expanding range of material and imaginative design is gradually warming men up to totes as well.
When you are looking for a bag that you will take to work or classes every day, then you must be looking for one strong enough to bear a load of your paperwork or notes, at least a MacBook or a digital notebook, a water bottle, books, and the usual knickknacks. You must also be looking for one that does not send your keys to the bottom of an abyss every time you need them. You need a bag that is roomy, strong, but also gives you the chance to keep all your belongings organized no matter how bulky or small they are.
What type of tote do you need?

There was once a time when these tote bags came with just one compartment to hold everything. However, the modern woman needs more than a big mess of electronics, makeup, and food in her bag. She needs a semblance of organization, like the kind her handbag used to offer. Therefore, modern totes have taken a leaf out of their design and include multiple exterior and interior pockets.
If you juggle various responsibilities throughout the day, you will know the importance of finding the right thing at the nick of time. Whether it is a flash drive, your earphones or the battery pack, you need it at the drop of a hat. If you have a pet peeve for organized chaos, you should forego the old-school one-compartment tote, and embrace the new multi-functional, multi-chamber tote that often comes with an attached pouch for the essentials.
Which sized tote bag do you need?

Next, it is time to decide what sized tote you need. Do you want a tote for traveling only? Do you want one to accompany you during your shopping sprees? Or, do you need the ultimate bag that can do it all? Depending on its purpose and the number of things you want to put inside it, the size of your ideal tote bag can vary from small to jumbo.
College-goers should stick to one that is roomy enough, but not so large that it will be a challenge lugging it every day on public transport. Make a list of the essentials you carry on your average day and ensure that the size you pick at the store accommodates it all without a fuss.
How can you preserve the correct shape of a tote bag?
Even when a bag has the capacity to hold it all, you need to pay attention if it shows weird bulge on the outside. That typically happens in the case of low-quality leather, faux leather, and canvas bags. Material that does not have enough integrity or strength often shows the contour of the items you stuff inside.
You need a sturdy full grain leather bag if you want to keep those unsightly bulges and bends away. Moreover, the presence of unwarranted bulging on the surface increases the chances of scraping or catching the material while traveling every day. Choosing a premium quality tote bag will reduce the possibility of damage, as well as preserve the right shape of the design for a long time.
Why is a leather tote bag every woman's friend?
The fabric has been the choice of many teenagers and young adults, mainly because fabric totes are affordable. However, it is also true that teens and tweens don't have to worry about hauling heavyweights on their shoulders every day. When a woman enters college or begins working in an office, the nature of her belongings and essentials change. You are more likely to carry a laptop, multiple mobile phones, charges, and battery packs every day, along with paperwork and files.
Therefore, it is time to graduate from a canvas or fabric tote to a proper premium leather tote that will see you through life's struggles and successes with style. A fabric tote can be a girl's friend, but a full grain premium leather designer tote bag is the woman's best friend.
When it comes to style, longevity, and quality, nothing comes close to the medium-sized to the large leather totes from designer labels. They might cost you a significant part of your month's wages or room rent, but they will last longer than any other faux leather bag you have ever used.