A dairy of girl
WE TEENS:
Teenage, when all want to be free birds.No restrictions, no duties nothing all you dream is to fly high.All you want is to live your dreams.No one to look at your activities.There should be no one to stop you, to tell you what to do and what not to.That's what you want, right?
Certainly yes.You all want that.So, what do you do for the same? Usually, after your schooling, you ask our parents to send you to other cities for studying.There are many reasons behind our this decision. Few of us are deliberate to face new challenges while others want to go out and explore the world while few others want to get rid of the homely atmosphere of do's and don't.Your parents willing to fulfil all your wishes send you to colleges and universities you wish to peruse in.And then comes the next step of living.
Every college or university has a hostel for its students coming from far away places. A decision about living in hostel, pg or separate room parents usually prefer hostels.The reason is that they are worried about the safety of their children. The majority of the parents find hostel a safer place for their children.
HOSTEL,THE SECOND HOME:
A hostel is usually built in open place.It has ventilated rooms.The site of the building is healthy so that the students can enjoy a clean atmosphere.Life here is much different than that at home.An independent life.And those who love their independence, love hostel life.
Hostel.. a place where you live away from your family, your near and dear ones.You hardly know people there.New faces, new people.. unknowns, yet known. I the hostel, you meet people of your age.Their thinking, way of understanding things is quite similar to that of yours.You make friends according to your choice.Things like favourite sports, favourite actor etc play an active role in this decision.One can acquire good as well as bad qualities from his fellow mates.Mutual understanding is must for the hostel life.
It leads to overall development of your personality.Studies are greatly affected by hostel life.Good students get a place to study while those who used to be least bothered now are keen interested in seeing their fellow mates scoring well.It also develops a sense of competition in them.
AN INNER VIEW:
So guys, a lot we had about the hotel, now let's take an inner view.Let me be your guide to the hostel and tell you the original atmosphere apart from all the bookish stuff.Well, this is because me myself is a hostler.
Thought would get all the freedom away from home and decided to join a college at a new place, with new people around.And started my hostel journey. Yes, obvious it was weird. A huge building, a number of rooms and a number of girls yet no one known.The journey began.The very first expression was like "dude!is it a jail or something" HEHE ya that was it.With time new friends were made and then what the free birds planned to rock their world daily.
Late night gossips are a major part of hostel life.The cat fights, issues with wardens, and ya boyfriends are the central talks."It's @2 a.m. so what? not a big deal at all". After all the gossips seemed much more interesting than the boring sleep.You and your group seem to be the busiest people, you have different issues to sort out.What if a friend of yours had a fight with any other girl, you would be like "how dare she" and there an all night planning and plotting of how to teach her a lesson.What if there is an issue with the warden, Thankfully night discussion about how to tackleThen the late night chips and Maggi party.And when the whole world almost completed its sleep, may it's sleeping time for hostlers.We can't get over this routine of ours even at home for which most of us get scolded.
OUR MORNINGS:
Morning of the entire world starts at what maybe 5,6 or 8..that's it.But we hostlers are living in our own world.And hence our morning time usually start @11 or even after that.Then we realise our little tummy carving for food.But as per rules breakfast timings are over and then on way to canteen..Maggi, biscuits, pasta that's our breakfast.Since we are talking about food, realise me also add the horrible tasting food of hostel.This is the point realise how wrong was our decision to leave home.That tasteless food that took all the tastes of our tongue.When we come to know anyone coming to visit us all we expect is a tiffin box full of good food.
THE ROUTINE:
You might be thinking what about college timings then?ummmm….who has time to think about that.After all the breakfast stuff we are ready with our plans looking good, whole makeup and going out for outings or just having a round of college.But before that comes the selfie the whole group get ready with different poses for selfies.After that outing time. shopping, eating,masti time.done with all the daily activity all get tired and then there is resting time.But where are studies then?Chill guys, exams are yet to come.
EXAM TIME:
During an exam, all this schedule is altered.We the so called "Kumbh Karan" become "owls". Late night topic change in late night studies.No more discussion over boyfriends or fights, somewhere only studies stuff.Those very girls who were found in corridors talking in phones are now seen with books in their somewhere the "shaitan" stuff is still planning new ideas of enjoying the time.
BASHES:
Birthday of a friend.. decors, gifts, surprises a lot to plan about.Planning starts from almost a month before. flavour of cake, budget, contribution, gift and what not. A night before birthday all the decoration is done.Usually, we celebrate a birthday at evening but in the hostel, birthday means @12 a.m. sharp.All friends gather and @12 there will be a bash.Loud music, dance, organised cake make the day.
Birthday's are not the only bash. Dance & parties by the hostel faculties are eagerly awaited by everyone. We buy new dresses, makeup materials. Hairstyles and makeup are the talks of the town then.At the day of the party, everyone tries best to look the most beautiful one.Loud music, combo open atmosphere and we are the combos of party time.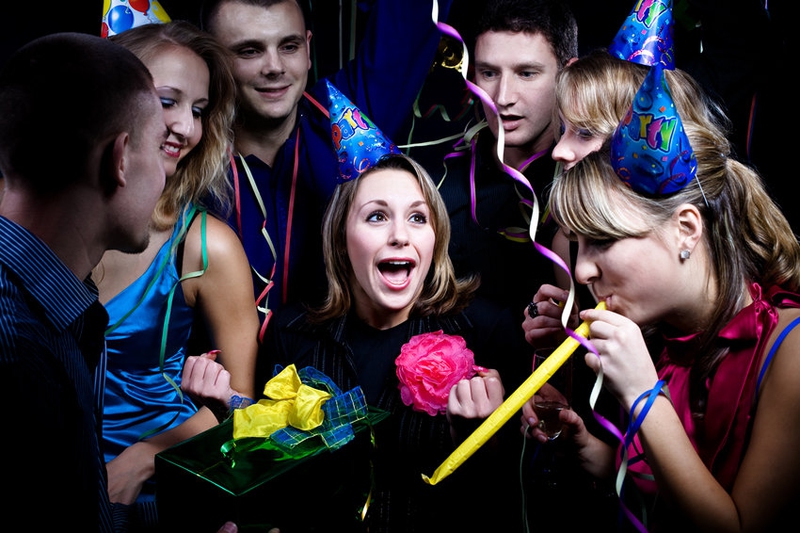 There are parties organised by college faculties where both the students of boys and girls hostel take part.And that party is super awesome especially for our young love birds who are eagerly waiting to have a bash together.With eyes on each other, they set the dance floor on fire.Howling and screaming is loved by one and all here.Forgetting about the whole world the only thing known to all is enjoyment to the fullest.This is loved by one and all.
WHAT WE CARVE FOR:
There are also chances of students doing misdeeds in hostels. They should be properly guided. The hostel authorities should take care of all this. Students stay away from their parents.they can feel alone in a hostel. They carve for the love and affection of their parents and their family. They feel homesick because of this. Being away from their family they may not be able to solve all their problems alone.they fall to their problems.As it is said nothing can replace a "mother's lap", so despite all the enjoyment and freedom we crave for it.Mother's love, father's concern and siblings fights are missed in entire hostel life.
OUR SETBACKS:
Some students are not very good at studies.In the absence of proper guidance, they may neglect their studies. Some students may feel free from all boundaries as they are away from their parents. In such cases, students may choose an evil company and form bad habits. This is something we lack in. Guys if we get all the freedom why can't we be worth that?
A hostel is like a family of students.Our wardens act as the head of the family. Students develop a sense of friendship. They read, enjoy and eat together. In the hostel, students exchange their ideas of studying.it helps the weaker students a lot. Further, reading in the company is more helpful for weaker students than reading alone.They get notes and other study material from each other.
The usefulness, as well as harmfulness of hostel life, depends upon us and its management.Management should take active steps to inculcate qualities in students and take care that they don't feel homesick.On the other hand, students should try their level best to enjoy their hostel life.They must do their best to live each day to the fullest. They should avoid bad company and keep their minds toward the positive side.This is how we can make hostel life..the best part of our entire life.