Who says we can't change our fortune? Who says a person who was born poor will die poor? What cannot be changed by our hardwork? They say it is difficult to start from zero without any tough support but is it really true? Can hardwork not change the fortune of a person? Can't a ragpicker become a successful personality with his determination?
Why not.. You have any doubt? If yes, follow me to the stories of heroic struggle of people which brought them from rags to riches. Fighting against odds and survival. They have always inspired people, given them hope and courage to fight. Herewe bring such fabulous stories from around the world, which we believe, would inspire you to become all that you can be.
1. Andrew Carnegie
He is an American industrialist. He is the founder of Carnegie Steel. This company produced more steel than all of Great Britain at one point. He was born to a poor handloom weaver in Scotland.
He grew up in poverty. He lived in a one-room house. He used to sleep hungry many times. His family migrated to the US. His first job was at age 13 of changing spools of thread in a cotton mill 12 hours a day in a Pittsburgh cotton factory. In his spare time, he would read about historical Scottish heroes like Robert the Bruce and William Wallace. His next job was as a telegraph messenger boy. He was a hardworker and soon was promoted as an operator.
Colonel James Anderson opened his personal library of 400 volumes to working boys each Saturday night. He gave a good boost to Carnegie's education and passion. He did many railroad jobs. There, he learnt about the industry and business . During this he began making investments in steel and oil companies. This earned him huge returns. Carnegie Steel Corporation was the largest of its kind in the world, by 1889. He became the richest man in the world.
He is known as one of "builders" of America. This is so as he helped to shape the nation. He sold Carnegie Steel to JP Morgan for $480 million and became a philanthropist in 1901. He donated millions to the New York Public Library. He also established the Carnegie Institute of Technology in Pittsburgh, which is now known as Carnegie-Mellon University.
Thing to remember is the journey that began in a one-room weaver's cottage in Dunfermline.
2. Samuel Walton
He is an American entrepreneur who built a small grocery store into the giant Walmart supermarket chain. This brought a fortune of over $23 billion.
He did a number of works to fulfill the financial needs of his family. He milked the family cow, bottled it and drove it to customers. After that he used to deliver Columbia Daily Tribune newspapers. He also sold magazine subscriptions. During his college, he did many part time jobs. After graduation, he joined the US Army during the World War II. After the war, he left the military. He started managing a variety store at the age of 26.
He took a loan to buy his first store, and he soon bought his second store. His sales volume grew to $225,000, in just 3 years. The first true Wal-Mart opened on July 2, 1962 in Rogers, Arkansas. Forbes ranked Sam Walton as the richest person in the United States from 1982 to 1988. He died in 1992. He had 1,960 Wal-Mart stores.
3. Oprah Winfrey
Oprah Winfrey is known as the 'Queen of all media'. She is ranked as the richest African-American of the 20th century. She is best known for her multi-award-winning talk show The Oprah Winfrey Show. It was the highest-rated program of its kind in history.
She was born to a teenage single mother. Born into poverty in rural Mississippi, she was later raised in an inner-city Milwaukee neighborhood. She has often spoken about the hardships she experienced during childhood. She was raped at age 9 and at 13. After suffering years of abuse, she ran away from home. She became pregnant at 14. Her son died in infancy. While in high school, she did job in radio. Then she began co-anchoring the local evening news at the age of 19. She got transferred to the daytime-talk-show after that and the rest is history.
15 most famous bollywood couples who broke millions of heart when they took break up
4. Colonel Sanders
Colonel Sanders was only a retiree before he got all the fame. He had nothing except a fried chicken recipe, a restaurant and a dream?
You might not realize him by his name.I'm pretty sure you were familiar with his face. As he is possibly one of the world's most recognizable commercial icons.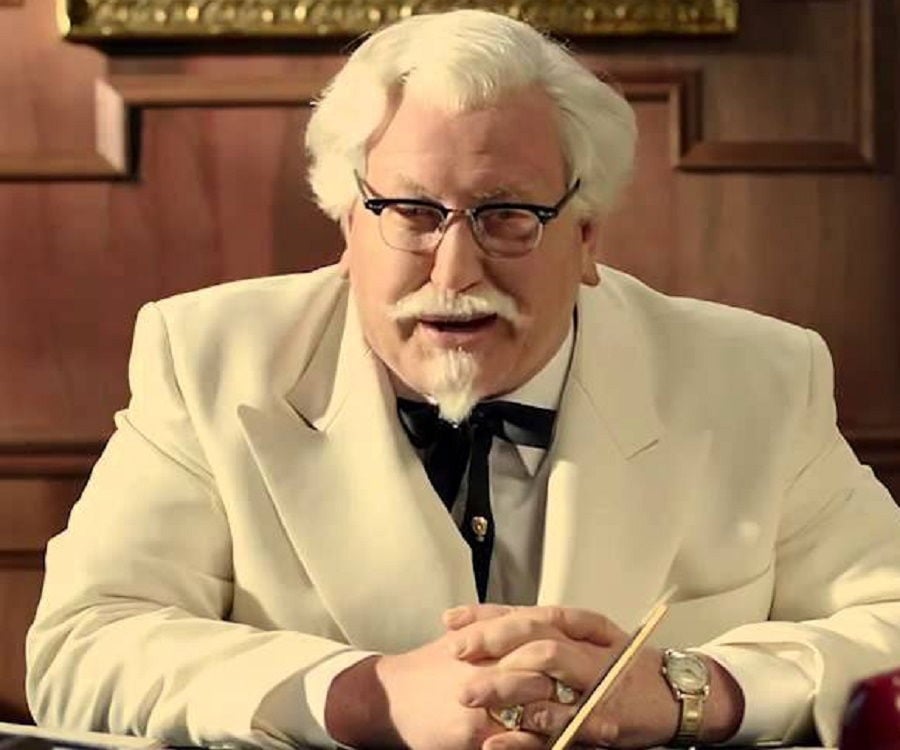 He had unbelievable level of determination. Colonel Sanders tried to promote his fried chicken recipe by driving around the country. He used to sleep in his car and knock every door. He was rejected 1009 times and then someone said yes! And that was the start of our very loved KFC.
5. Howard Schultz
Born to a poor family in Brooklyn, Howard Schultz was an athlete in his youth. This which allowed him to go to college on an athletic scholarship. After graduating, he worked as a salesman for Xerox. He then worked as a general manager for Hammarplast. He first came into contact with a small Seattle-based coffee-bean shop called Starbucks. All his efforts turned Starbucks into the global brand it is today.
6. Michael Jordan
Michael liked basketball when he was a kid. He wasn't very tall, neither did he come from an athletic family which were the usual factors of basketball star. He met many failures. Finally his hard work and determination won.
When he entered the league, his jump shot was not admired. He kept on practicing hundreds of jump shots every day.
It's hard to believe that in High school, he was rejected from the basketball team?
But, Michael turned every rejection into his strength. As a result today we all know him as the greatest basketball player of all time.
7. Thomas Edison
He failed 10000 times while inventing light bulb. It would be easy to understand if he gave up. But opposite to this Thomas worked harder. During his schooling , he had difficulty learning in a traditional teaching method. His teachers used to tell him that he cannot learn anything. He was fired from his first two jobs. Reason behind this was his "unproductive" performance. In spite of his troubles and failures, Thomas never stopped his hardwork to fulfill his dream.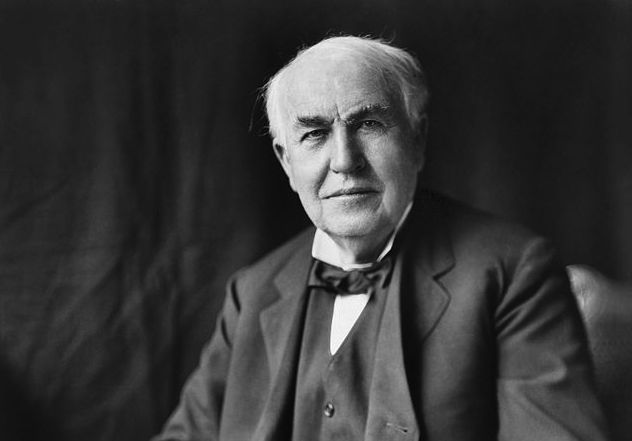 He is one of the most successful and inspiring people in the world. He not only invented the light bulb, but many other things like phonograph, moving camera etc.
8. Walt Disney
Disney started a business with a cartoonist but it failed. He went bankrupt five times before he found success with Disneyland. Disneyland was also rejected by the city of Anaheim, Orange County. Disney even survived on dog food.
He faced a lot of ridicule too. "Disney's folly" was the name given to his project of turning Snow White into a feature-length animation. He even ran out of funding during production.
His sound for the Mickey Mouse character which is loved by all was rejected. Despite of all the rejection and criticism between 1932 and 1969 Disney won 22 Academy Awards.
The man behind all this had a very rough time on his way to become a billionaire. He dropped out of high school at 16. He enlist in the army during the first world war. He was rejected for being too young. At 18, he started drawing political caricatures. He was fired by his editor because he "lacked imagination and good ideas".
9. Dhirubhai Ambani
Dhirajlal Hirachand Ambani(Dhirubhai Ambani ) was born on 28 December 1932, at Chorwad, Gujrat. Dhirubhai Ambani is said to have started his career by selling "pakora" to pilgrims in Mount Girnar over the weekends. He went to Aden, Yemen at the age of 16. He worked with A. Besse & Co. for which he got a salary of Rs.300.
Dhirubhai was assigned to manage the company's filling station at the port of Aden. In 1962, Dhirubhai returned to India. He started the Reliance Commercial Corporation with a capital of Rs.15,000. He showed Indians what seemed to be impossible. Without any Oxford degree he developed a global empire in India.
10.Abraham Lincoln
He lost his mother at the age of nine, his fiancée and sister when he was 26. He got infected with malaria, syphilis, smallpox, and kicked in the head by a horse.
Lincoln was not successful in business. At 23 he ran for state legislature. He lost his job and was rejected from law school. He again started a business on borrowed money. Unfortunately he was bankrupt within a year.
At 28, he was defeated as a speaker of the state legislature. He stood for the post of Representatives of US House and lost at age 33. At 39 he tried again but lost. At 45 he stood for the US Senate and lost again. He also lost his party's vice presidential nomination at age 47 and again at the US Senate at age 49. But finally after all the failures at the age of 51, he became the president of the US.
This shows that luck or destiny is not the secret to success. It is your hard work which can help you to reach your dream. It gives you power to change the world.
It is easy to look at them, admire them but too tough to follow them. Once you live to their hardships you become capable. And don't regard it as a joke, you can also be one of them. All you require is firm deter